September Sales
Put big-ticket items on the list of things to buy in September. With the first cool winds of fall come sales on major consumer products. Retailers are looking to clear shelf space ahead of the holiday season and juice spending in the lull after kids return to school — whatever that looks like where you are in 2020. Labor Day presents the best discounts on many items until holiday sales rolls around. Here are the best September deals to seek out.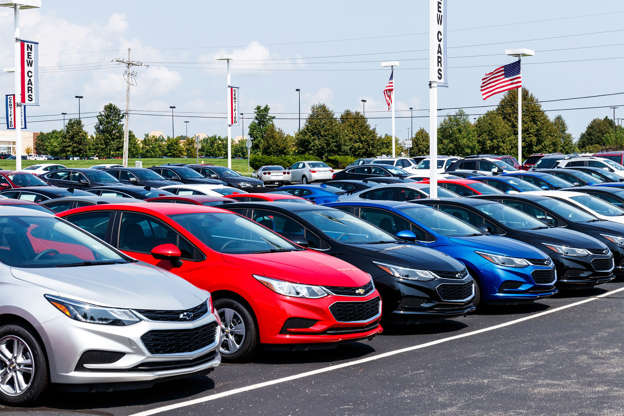 © jetcityimage/istockphoto
Cars
If you aren't set on a current car model, this is the time to buy one from the previous year's lineup. The older models are taking up space on dealers' lots, and they'll be looking to move metal fast to make room for new vehicles arriving in short order. In fact, prices might be better than usual, since the coronavirus cut into car sales in the first half of the year and turned rental car agencies from buyers into competitors who are have been selling off their own little-used fleets to make up for the lack of traditional revenue.
© 97/istockphoto
Appliances
September is a good month to buy large appliances (washer, dryer, dishwasher, stove). New models for the upcoming year will be hitting showrooms soon, and retailers are eager to sell off older stock. These appliances are still new and perfectly functional, and trends don't come and go in this industry as quickly as they do in others.
Apple Products
September is historically the month new Apple iPhones and watches are unveiled. This suggests older-generation models will see steep discounts. Be on the lookout if you're an Apple user in need of new iDevices.
Plants
Summer plants, trees, and shrubs can be picked up for dirt-cheap prices this month, because garden centers are stocking up on fall and holiday plants. With cool temperatures on the way, September is the right moment to fill out landscaping with perennials. Summer flowers are at rock-bottom prices, as well, and there's still a little time to enjoy them.
Summer Gear
Discounts on lawn mowers, grills, swimsuits, and other summer gear will deepen in September. Sales on yard decor and outdoor furniture also heat up this month and continue into October. But don't wait too long to snatch a deal — the selection could be thin.
Denim
Jeans are so closely identified with back-to-school that, come September, denim goes on sale as stores seek to unload surplus inventory.
In-Season Produce
This is the last chance to enjoy low prices on summer produce such as corn, peaches, plums, nectarines, peppers, mangoes, green beans, lettuce, and tomatoes. September will also see the first fall produce hit grocery stores. Look for cheap prices on apples, berries, beets, cantaloupes, cauliflower, eggplants, grapes, honeydew melon, pears, squash, mushrooms, sweet potatoes, figs, and dark-green leafy vegetables such as spinach.
Bikes
New-model bicycles are released every September, so this is a good month to find deals on older models. As with cars, retailers are looking to clear space for the new wheels and offer big discounts on current inventory (and you might try looking at American-made bicycles especially).
Airfare
September promises low prices on flights for the winter holidays. Though air travel has been messy since the pandemic arrived, the best deals on plane tickets usually surface about eight weeks before the departure date. For Thanksgiving, that would mean the last week or two of September, but start looking for cheap tickets and convenient times now if you hope to travel during what is usually busy season. Be sure to factor in airline fees when comparing prices (and keep an eye on coronavirus testing and quarantine requirements).
Mattresses and Linens
Labor Day sales kick off the action early in September. This is one of two times a year when mattress retailers offer deep discounts on piled-up inventory (the other prime time is around Memorial Day). Shoppers may also find some better-than-normal deals on bedding and bath supplies such as towels over Labor Day weekend and throughout the month.
Article by Raechel Conover for Cheapism©
Source: https://www.msn.com/en-us/money/other/the-best-things-to-buy-in-september/ss-BB18Aqih?ocid=msedgntp#image=2