ByLeian Naduma & Medical Daily
Carrie Underwood is known for her toned and healthy body. She posts her weight loss secrets on Instagram and shares how she maintains her figure despite having two kids, Isaiah and Jacob. Here are five of her valuable ideas on how to maintain a sexy physique postpartum.
Constant Exercise
Ever day, Underwood posts her exercise routine for reference to those who yearn for a healthy body like hers. She recently shared how challenging it was for her to shed off weight after having her second child Jacob.
The "American Idol" Season 4 winner admitted that her body did not function as well as when she had her first child, Isaiah. She said that her body has not recovered from gaining weight and losing it faster than it did last year, Celebrity Insider has learned.
Despite her difficult journey, she suggested that continuing a routine exercise is key to maintaining a healthy physique. She noted that it's important to continue the healthy habit of exercising even though one is only losing weight at a slow rate. The singer also stated that focusing on every pound and body area is not helpful in the weight loss process.
Food Journaling
Underwood has also shared her meals on social media. She uses the FitnessPal application to keep track of the foods she eats. The mother of two noted that it helps people avoid eating more than necessary and restricts their calorie intake. Among Underwood's favorite meals are oatmeal and cereals like Kashi Go Lean and Heart to Heart and she prefers eating them without milk, according to Cosmopolitan.
The fitness enthusiast has also highlighted the importance of accepting what her body is capable of achieving instead of being too hard on herself. She shared her insight into how difficult it was for her to lose the extra weight after feeling bloated this year. She said it was more productive for her to continue her routines and just accept the limits to her fitness goals.
Positive Outlook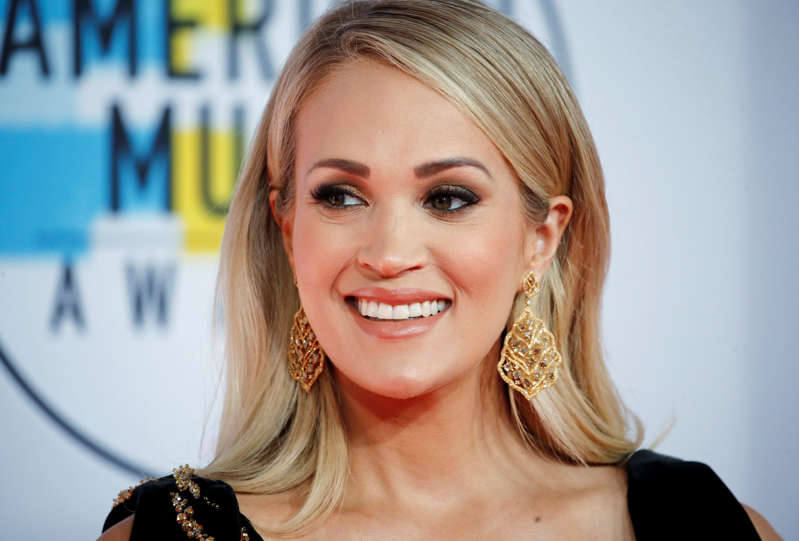 Underwood also stressed that being too hard on yourself does not help in your weight loss journey. She cited that maintaining a healthy lifestyle goes beyond physical health but also mental stability. If you do not follow a positive outlook while working on your goals, you will not feel content. The "Cry Pretty" songstress cited that when she was too hard on herself, achieving her goals became harder for her to accomplish.
Perseverance
Lastly, Underwood has shared that not giving up on one's goals is an important factor in achieving a healthier body. She posts her journey every day, showing that one of her weight loss secrets is perseverance. She said that worrying about the number of pounds you lose per exercise or becoming anxious in achieving faster results does not help. She noted that consistency is what helped her achieve a healthier body.
https://www.msn.com/en-us/health/weightloss/carrie-underwoods-weight-loss-secrets-revealed/ar-BBV51rV?ocid=spartanntp